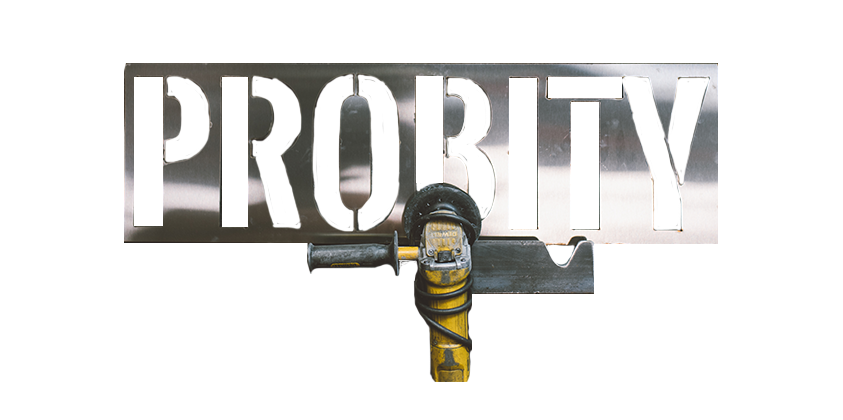 We strive to be in constant communication with our customers until the job is done. To get a free quote, to arrange your installation, or if you have questions or special requests, just drop us a line.
We look forward to serving you!
What We Do

Probity Metal Pro-Ducts LLC is a locally owned and operated custom metal fabrication company in Arlington, TX and a member of the International Association of Sheet Metal, Air, Rail, and transportation Workers (SMART). We specialize in creating architectural metal products for commercial construction and industrial construction clients. We produce high end ornamental finish out items such as railings, column covers, metal ceilings, staircases, corporate logos and more.

Who We Are

From apprenticeship to company founders, Kurt Dempsey and Tanner Chester both started their careers as teenagers. Both showed exemplary talent as apprentices and worked diligently for years to be amongst the best in their trade. The two, along with other Probity craftsmen, teach at the very apprenticeship they were trained. Being owners, both are still critically involved in the production of their craft goods as well as passing down the knowledge of that craft to the new up and comers.

What We Promise

Our team aspires to deliver quality metal products to each and every one of our customers with high accuracy, quick turnaround times, and customer satisfaction. Total honesty, integrity, virtue, uprightness, and high moral character are the principles that guide every business interaction and decision we make. We thrive on building strong relationships with our customers, which we achieve through our dedication to honesty, integrity, confidence, and excellent craftsmanship.